Sunday, June 1, 2003
---
Lubbock provides choices for youth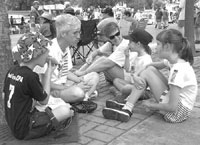 Legacy Play Village and HUB City Playground, additions in the past year to the local landscape, won't necessarily make raising children any easier in Lubbock.

Ruidoso Downs gives area taste of horse racing
Tourists in general and horsemen in particular know the trail west out of the South Plains to Ruidoso, N.M. Located 220 miles west of Lubbock in the Sacramento Mountains of south central New Mexico, the city is home to the famed Ruidoso Downs race track and casino.

AREA LAKES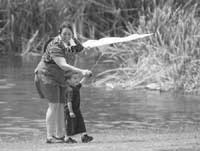 There are a number of popular West Texas lakes within the Lubbock region (within 225 miles).

More Headlines from today

AREA SWIMMING
More Headlines from Sunday, June 2, 2002
Lubbock boasts growing cultural scene
More Headlines from Sunday, June 18, 2000