Sunday, June 1, 2003
---
Lubbock's history one of community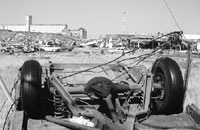 In 1879, a small settlement of farmers and pioneers staked their claim in newly established Lubbock County, a land previously inhabited by Paleo-Indians, Spanish explorers, traders, buffalo hunters and Comanches.

Work continues on Marsha Sharp Freeway
After years of planning, securing state funding and buying right of way, construction finally has begun on the Martha Sharp Freeway, which will provide uninterrupted east-west travel across Lubbock.

Expansion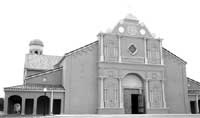 Faith is alive and well in Lubbock, judging by the number of churches that are adding more space to existing facilities or have moved into new facilities within the last 12 to 18 months.

CHURCH LISTINGS
Lubbock places of worship offer a wide variety of choices, including a mosque and a synagogue. Baptist and Church of Christ congregations predominate, but many other denominational groups also have a significant presence, including regional offices.

Recycling
Here's where Lubbock residents can recycle their trash

More Headlines from today